A day in the life of a Property Manager
November 2016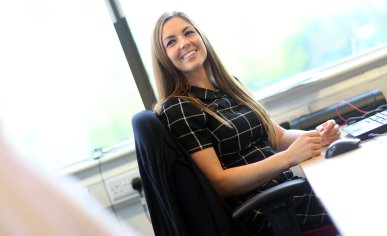 Nickie Ridley tells us about a typical day in her role as Property Manager at Naylors…
My role takes me across the North East, Teesside and North West managing properties in our commercial and residential portfolios.
A typical day usually starts with a building inspection where I will liaise with tenants.  This is something we do for all our managed properties every 2 to 4 weeks as a minimum. Here I will deal with any tenant issues or concerns.  I will also monitor and report on the performance of any contractors working on site, such as cleaners or lift engineers.
During inspections it can be necessary for me to raise minor repair works orders and identify issues to be passed to our Maintenance Surveyor.
In the afternoon I will be off to visit another property, possibly resolving parking issues, which is always a contentious issue but needs to be done!
Over the course of the day I will be liaising closely with our property management Helpdesk to ensure all customer queries are dealt with in a quick and timely manner.
As a result of talking to tenants I am able to establish if there are any small changes we can make to a building which will have a positive effect on the occupiers. For example we manage an office where we recently installed picnic tables to make lunch breaks more pleasant.
As my role involves both commercial and residential buildings the issues I deal with can be very varied.
One example where I feel I really made a difference by going the extra mile is helping to re-house a long serving residential tenant. Whilst we managed the block in which he lived, we didn't manage the individual apartments, but with a little digging I found him somewhere to live on two occasions when his existing tenancy was coming to an end due to a sale. This sort of thing happens now and again and can make a huge impact on someone's life, which is nice to know.
My days are all different and somewhat unpredictable, which I like, but ultimately if it's quiet it normally means everyone's happy and things are going to plan!
For further information on how our Property Management team can help you please contact Angus White on 0191 232 7030 or email anguswhite@naylors.co.uk